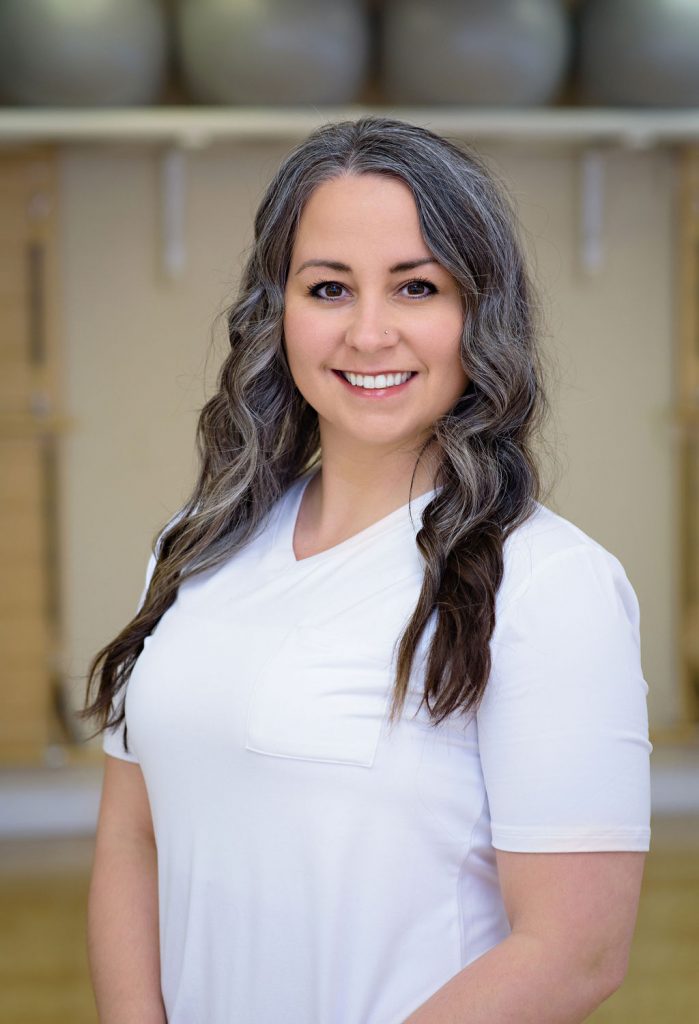 Jess' role at the studio will be to keep you moving safely as you enhance your mind, body, and spirit.
She will help you improve core strength, alignment, flexibility, and mobility and decrease anxiety and stress, through Yoga and Pilates.
Jess' yoga background will allow for variety and fun movements in her classes. She has a soft and calm demeanor but will challenge you at the same time. Her cueing is simple and to the point. Jess likes to keep her clients moving and has a knack for modifying movements to make them work for every'body'. The safety and well-being of her clients are very important to her, she will challenge you in a safe noninvasive way. Jess loves to create a fun yet relaxing environment with playlists so be sure to let her know your favorite song. Not into music? That's okay too, she also likes to embrace the silence and listen to breath. You will enjoy the last 5 mins of class as Jess guides you to rest and relaxation. You will leave feeling strong, recharged, and detoxified.
Jess graduated from Humber College from the Funeral Service Education Program in Toronto. Since then she has served families in the Timmins and Canmore, Alberta area. As a hobby, Jess has always been active in the health and fitness world. From team sports, half marathons, snowboarding, rock climbing, hiking, personal training, and yoga.